Unfortunately, South Florida is prone to Hurricanes. Storms, even the seemingly quick and harmless, can also cause expensive damage. No matter if you've suffered from hurricane, tornado, wind, or hail damage; Home Damage Adjusters is always available to help you with your insurance claim to restore all the damages from your insurance company.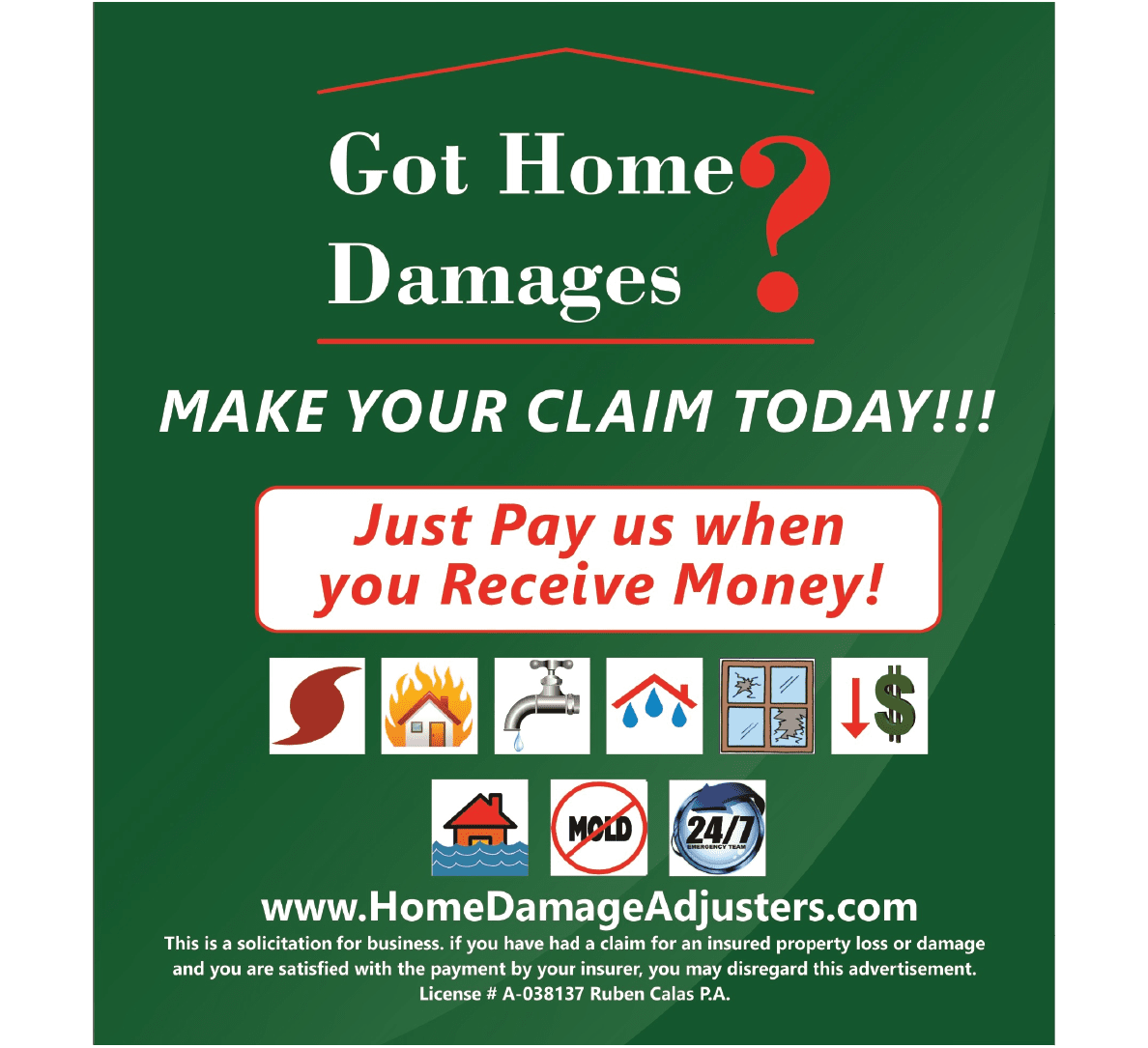 Complete Service Offer Details:
Unfortunately, Florida is often a target to disastrous events. Powerful storms wreak havoc on homes and businesses. After the storm, Home Damage Adjusters is here to get you back to the norm.
With the stress of a natural disaster, dealing with the storm is just the beginning. The aftermath of the storm can be just as stressful. You have to make sure you assess all obvious and minor damages to make sure your insurance gives you the necessary But different types of storms can create a wide range of damage scenarios, many of which are not immediately obvious. Even the common rain or thunderstorm can wreak havoc on roofs, walls, and foundations. Some can be subtle and deceptively costly to repair.
Beyond the work required to get your property repaired, there are many other costs you'll need to consider: Where will you live while your home is being repaired? If your business is impacted, how much will that cost you in lost revenues? What is the actual replacement value of the property you've lost?
The professional adjusters at Home Damage Adjusters will accurately assess the total damage to your property then carefully review your policy to determine exactly what is covered. Then we will make certain that you receive every penny to which you're entitled.
Copyright 2022, All Rights Reserved